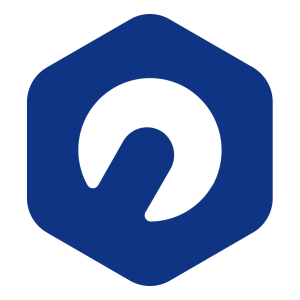 The last thing you read about insurtech was wrong—here's why
By David Fontain, CEO, Foresight
"I love the process of shopping for insurance" or "I get so much value from my insurance." How many people on the buyer side of the $6 trillion in global insurance industry premiums do you think these statements are true for? Not nearly enough, which is why insurance is one of the industries most often identified as long overdue for disruption and innovation. The steam engine powering the disruption of this enormous—and necessary—economic sector is insurtech, representing only $4 billion in market size but growing at a rate of 50% year over year and comprising a tenth of the ever-increasing fintech pie. Yet insurtech continues to be regarded as a house of cards by speculators and headline skimmers, which—given the opportunity at hand and the average age of most insurtechs—is a little puzzling. Insurtech is not only a healthy sector within fintech, but a strong contributor to insurance overall. And it is here to stay.
Media darlings don't tell the whole story
I have so much respect for the first insurtechs to launch, and for their ability to challenge, compete, and maintain staying power in an industry full of giants that have transacted insurance for up to—some more than—a century. But centering and tracking the health of the insurtech industry as a whole around their unique and individual stories is misleading, and even comparing them to each other is inaccurate. 
Setting aside the various levels of maturity of the individual brands, insurtechs still cannot all be painted with the same brush. There are full-stack companies, marketplaces, and enablers. Each solves for different inefficiencies, many tackle different lines of business, and many have varying geographic strategies, value propositions, and distribution channels and models to name a few. To continuously ponder in headlines whether the fate of insurtech is tied to what is happening at Lemonade this or next month discounts the insurtech market as a whole and diminishes Lemonade's unique journey. Imagine if we were so quick to speculate about whether cybersecurity were here to stay on a daily basis, or if the fate of AskJeeves or Yahoo would have jeopardized the long-term fate of Google? 
Insurtech just had its best year ever
There's a presumption that insurtechs are naive about the fundamental economics of insurance, and will eventually falter and fail when faced with the challenges of maintaining low loss ratios and keeping their combined ratios under control. This is another misconception. Not only are insurtechs doing their homework—they aren't "dabbling" in insurance—many either have industry experience or are surrounded by top talent with legacy experience who are joining the insurtech culture . 
Running a profitable full-stack insurtech is like running two successful companies. You have the same responsibilities to maintain underwriting P&L's as the carriers you compete with while simultaneously fundraising investment capital as a startup. Insurtechs are making it happen. And 2021 was insurtech's best year yet. 
In 2021, investors pumped more than $10 billion into insurtech startups. Insurtech SF reports that "the number and diversity of players in InsurTech are expanding. In the last seven years, more than ten VC funds and 30 insurance carrier corporate VC funds formed dedicated units to insurtech." 
Insurtech has caught the eye of insurance's top talent
This you already knew. Some of the sharpest, most creative, hardest-working colleagues and peers you have in the industry are popping up in your Linkedin feed as they announce new roles at insurtechs. At some point, legacy companies are able to modernize their culture to meet the demands of today's workforce—a greater focus on wellness, work/life balance, hybrid or remote operations, energizing culture, opportunities for development, diversity, equity & inclusion initiatives—or they aren't. More often than not, transforming outdated culture takes time, and this is one area where insurtech offers immediate appeal. We aren't just talking about Millennials and GenZ. One executive on my team with 20+ years of legacy company experience recently shared with me that the ability to walk their dog and drop their youngest child at school between morning calls has changed their entire family's quality of life. 
We've only scratched the surface
Remember, insurance is a $6 trillion industry and insurtech represents $4 billion of that. There are thousands of untouched lines of business just waiting to be innovated. There is nothing but runway for more innovation, more sandboxing of ideas, more listening to the customers who don't love the process of buying insurance. 
Every touchpoint and every transaction, across all consumer and commercial insurance represents an opportunity not only to manage risk and serve a customer, but to raise the bar for the industry as a whole. Since the advent of insurtech less than a decade ago, transacting insurance has been made more efficient for policyholders yes but also for insurance professionals who longed for better quote/rate/issue platforms, internal processes, and applications to make the business of work less redundant. Underwriters' desks are less cluttered, brokers' days are easier to manage, and safety professionals can work through checklists by scrolling on a tablet instead of carrying a binder on a job site. This is the power of insurtech. 
Insurtech isn't a house of cards, it's a space shuttle. It'll be worth the investment, worth the journey, and where it takes us next is going to be even more exciting than where we started.
David Fontain is the Founder and CEO of Foresight, the workers compensation insurtech that ties safe work practices to insurance savings. Foresight completed its $39 Million Series B round at the close of 2021. An entrepreneur and thought leader in the insurance thought leadership space for nearly a decade, Dave has been featured in Business Insurance, Insurance Business America, The Leadership in Insurance Podcast, InsNerds, Risk & Insurance, Insurance Journal, and as a speaker at various influencer conferences and trade shows. An Australian native, Dave resides in the Bay Area and enjoys surfing and the outdoors when not working.