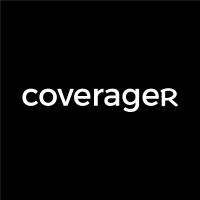 The pandemic chronicles of The Zebra
Companies are built in the image of their founders. My recollection of The Zebra includes the uncheckable checkbox, a short-lived marketing gimmick, and the real zebra it once brought to a party. But over the years the startup's image began to fade when the founders passed the torch to Keith Melnick, the former KAYAK president who was brought on as the new CEO to turn The Zebra into the KAYAK of insurance.
"There's an opportunity in insurance to build the go-to digital brand for comparison shopping, just as we've lived through from the beginning with what KAYAK did for travel," said John Locke, a partner with Accel during The Zebra's Series B round in 2017. "The Zebra team has the product-first DNA and momentum to pull this off, and we're thrilled to partner with Keith Melnick – who we worked with on KAYAK for over a decade – and the whole The Zebra team to help make this vision a reality."
Three years later and the KAYAK aspirations are still aspirations, yet The Zebra has achieved a positive image few insurtechs have by becoming profitable. In May, it recorded net revenue of $6 million and that number grew to $8 million in September. "We kind of became profitable accidentally," Melnick shared in a Zoom call alongside Martina Hahn, chief product officer at The Zebra and his former colleague at KAYAK. "Our objective is always to lose as little money as possible and keep heading towards profitability, but we got here sooner than we expected."
The pandemic hit The Zebra at the peak of their high season as car sales increase during the spring months. The startup experienced the usual spike at the end of February, which normally continues well into April, but in the second and third weeks of March demand dropped. "As far as the auto insurance industry goes, COVID hit in probably the worst time," Melnick states. "We have a great position in SEO and we saw a drop like everybody else. People were searching 'where can I find toilet paper?' They weren't searching for auto insurance." And while The Zebra did see a shift with more standard and preferred customers coming into the market as they've become more cost-conscious, it wasn't enough to make up for the traffic disruption.
American author, advertising executive, and politician Bruce Barton once said that in good times, people want to advertise; in bad times, they have to. For brands, this is easier said than done – in a CNBC article from May, it was reported that the ad market will reduce by 8.1%, or $49.6 billion, compared to a previously forecasted growth of 7.1%. Further, traditional media outlets will be impacted the most, with TV spend reducing by 13.8% and newspaper ad buys going down 19.5%.
In a Harvard Business Review study titled 'How to Market in a Downturn,' authors John Quelch and Katherine E. Jocz identified patterns in consumers' behavior and firms' strategies that either propel or undermine performance. During recessions, consumers set stricter priorities and reduce spending, which leads to a drop in sales. As a result, businesses typically cut costs, reduce prices, postpone new investments, and make the mistake of slashing marketing across the board. They argue that businesses should take on the challenge of making well-defended, case-by-case recommendations about where to cut spending, where to hold it steady, and even where to increase it. The Zebra's management took on this challenge.
Not knowing how long the disruption in traffic will last, management decided to rely more on performance channels to drive users to the site. However, the increase in cost and consumer uncertainty made these channels more expensive and less efficient, leading The Zebra to cut their performance marketing spend significantly in April. Despite the rocky start, Melnick believed that demand will come back as insurance is a mandatory product. And after getting a hall pass from the board to throw the 2020 plan out the window, the new plan was to weather the storm.
With the reduction in performance marketing spend, The Zebra decided to increase the volume of its TV ads. That turned out to be a wise decision. As more advertisers pulled back on TV, rates became cheaper. In addition, people were watching more TV, which allowed The Zebra to spend the same amount while getting 30%-40% more reach, but it wasn't just more of the same. "We started to get a much better quality mix of traffic," Melnick said while highlighting that the quality level exceeded his expectations. "We intended to shift more from non-standard to standard/preferred over 6-9 months and instead of 6-9 months it happened in 6-9 hours."
As traffic quality went up, Hahn and the product team quickly came up with a list of short- and long-term initiatives to better serve the new kind of visitors. The effort resulted in a better performing product, which led management to look at the last piece of the puzzle – the supply. "If the carriers had decided this was a model given the uncertainty they would go away from, we would be in trouble," Melnick shared while admitting this matter kept him up at night. After a couple of nights, Melnick was able to go back to sleep as carriers demonstrated the opposite by leaning more into the model and speeding up some of the discussions they previously had. The improvements in acquisition, product, and supply drove The Zebra to hit their top-line projections pre-pandemic and the 2020 plan is now back on the table.
In 2015, "Insurance in Black & White" was officially trademarked by The Zebra. The tagline paired perfectly with the brand name but the actual business model didn't live up to the statement, and earlier this year, co-founder Joshua Dziabiak, who left after almost 8 years, addressed this matter in a post on LinkedIn. "The problem in our space came through loud and clear: people don't trust us. Not necessarily because we've done something wrong, but because we're born from a space that has some significant legacy issues. Decades of loud, sensational marketing and lead generation practices riddled with false promises had made a mark on the insurance industry, leaving consumers with a bad taste. And admittedly, we at The Zebra were a part of that problem. We fell into the trap of lead generation, hooked on a model of selling consumer data and motivating users to click as many ads as possible. This was not even close to capturing the essence of our original vision 'Insurance in Black & White.'"
Understanding the problem is half the solution and to solve for the other half The Zebra began a multi-year, multi-million dollar project to "completely disassemble and rebuild" its products and user experience from the ground-up. The startup claimed to have eliminated spammy data leads from its platform as well as terminated relationships with any point of distribution that wouldn't honor their new rules around the privacy of their consumer's data. The Zebra took a step further by removing the phone number field from the quote process, allowing consumers to use the service without having to worry about their phones blowing up. These changes impacted The Zebra's core model at the time by eliminating some of its largest sources of revenue, slashing product monetization, and making it nearly impossible for them to compete in the marketplace according to Dziabiak. However, management believed that these would be short-term implications and that this new strategy will eventually pay off.
It did.
The startup's rate of 'returning users' improved by 18%, its carrier partners benefited with a 30% boost in policy conversion, and by the end of 2019, The Zebra had a business that was 300% larger than it was a year prior.
Despite these changes, The Zebra is still battling misconceptions around their model. "It's not lead-gen," Melnick states. "That term always makes me cringe a little because we don't take consumers' information and sell it off." Unlike lead-gen companies that sell a shopper's info to multiple companies, The Zebra is giving people the option to talk to one of their in-house agents and buy coverage over the phone or continue the process online. For those who choose the online option, comparison results are displayed in two ways – one features the carrier name, coverage details, and rate, and the second shows the carrier and a 'get quote' button. In both options, shoppers are redirected to the carrier site to get a quote or to finalize an existing quote without needing to re-enter their information. Clearly, this isn't the insurance comparison experience our British friends enjoy where they can accurately compare quotes and buy coverage without leaving the comparison site. However, Melnick is focused on delivering better results for carriers because imperfect can still be better. "We deliver better ROI than lead-gen, Google, and even TV," he says.
Typically, a chance for a positive ROI starts with product-market-fit, and judging by consumer demand, The Zebra has the right to exist. Our analysis of the 474 most popular Google search terms for auto, life, home, and renters insurance revealed that only 2.7% were related to agents and 78% were brand-less. In other words, consumers are looking to compare insurance providers without the help of an agent. And now comes the ultimate question for carriers – How much are you willing to pay Google for a click from a user that is looking to compare you against your competitors? This question can get complicated when you factor in different elements including the user's age, claims history, violations, etc. This is where The Zebra steps in. "Our value proposition for carriers is we get you the users you really want," Hahn says. "The ability to qualify users, make sure they see the panel that's interesting to them, and then foster that engagement, that's really the value we deliver for carriers."
Hahn joined The Zebra shortly after Melnick to lead the product roadmap and strategy. During her time at KAYAK, she was mainly focused on rate accuracy, an aspect that was improved significantly from the early days when the travel site presented "horribly inaccurate" rates according to Melnick. Now, she leads a new team at The Zebra that's entirely dedicated to rating accuracy and it all starts with asking users the right questions. "From the funnel perspective we want to make sure we ask the right questions," she points out. "Carriers also run reports which can be very costly for them so we want to make sure on our end to get as accurate as possible so there are very little surprises." Essentially, The Zebra acts as a filter, helping carriers increase their chances of reaching potential customers who fit their profile.
With an average of 1.8 million monthly website visitors between July-Sept, with the majority originating from Google search, The Zebra isn't chasing anyone. "We're really just focused on building the best product and executing on our plans," Melnick says. "Now that we're profitable, I view some of this as the same roadmap we had at KAYAK which was build a great product, get the business model to work, and grow the hell out of it." And while Hahn and Melnick will never be satisfied with the product as they put it, "they're pretty damn close" and now they'll grow the hell out of it.
Get Coverager to your inbox
A really good email covering top news.