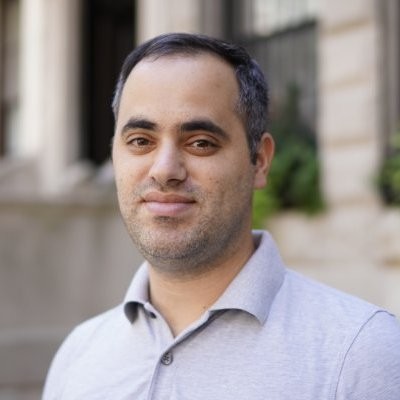 The Swiss cheese of embedded insurance
Embedded insurance has positives but it also has some negatives, one of which is running out of places to embed your product .
In 2017, Covered, a Denver-based digital insurance agency, announced a $700k round to bring a modern home insurance buying experience to the mortgage process. The startup isn't the only one to provide this kind of offering – Matic Insurance does exactly the same.
The next big announcement after the funding came in 2020 when mortgage insurance company Radian made a strategic, undisclosed investment in Covered. "The digitalization of our industry is well underway, and we believe that the most successful companies in the future will be the ones that most effectively leverage technology," said Radian CEO Rick Thornberry in the announcement. "That's why we have made our own digital transformation such a priority, and that's why we are investing in Covered, a promising fintech startup that is working to disrupt how homeowners insurance is bought and sold."
Embedded comes in different shapes and forms. The greatest level of embedment is the one integrated at the point of sale – travel insurance and product warranties are good examples. On the other hand, embedded home insurance for the home buying process is the Swiss cheese of embedded insurance – it has many holes.
While Matic was able to attract a big name like Mr. Cooper as an investor and partner, Covered struggled to secure strong partnerships. One example is Volly, a company providing CRM and marketing solutions for banks and mortgage companies. In 2019, Covered became part of Volly's Marketing Automation Platform, a partnership that doesn't provide direct access to lenders. Another example is the integration with inHere, a platform launched in 2020 by Fidelity National Financial, the provider of title insurance and transaction services to the real estate and mortgage industries. The platform, designed to enhance the closing process for buying a home and refinancing a mortgage, takes Covered away from the traditional lender-buyer journey. As a result, Covered has minimal website traffic compared to Matic – since January, Covered received just ~14k visits while Matic counts ~390k visits.
So, what do you do when you aren't able to embed your product into a certain channel? The easy thing is to explore other channels and that's exactly what Covered is doing. The startup, which recently closed a Series A round, is eyeing the fintech space; targeting those that offer consumer banking, personal finance, wealth management, and lending.
Matic seems to be a few steps ahead of Covered in the embedded journey. The biggest indicator is the fact that it's looking to increase policy sales from its largest partners. Another indicator is offering its embedded insurance solutions to other verticals including car dealerships and auto financing companies. However, the concept of embedded insurance has its flaws when it comes to certain lines of businesses, especially when convenience is the only motivator behind an online purchase, and one has to wonder about the potential of digital insurance agencies that only sell via embedded channels.
Get Coverager to your inbox
A really good email covering top news.