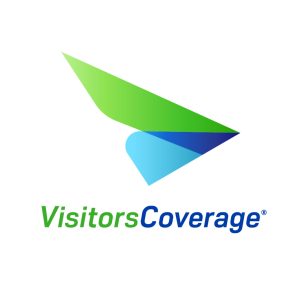 The travel industry's road to recovery and what the future holds for the travel insurance industry
Travelers in a pre-pandemic world would be finalizing plans for summer vacation right now, but it's the farthest thing from their minds as families and businesses deal with surviving the coronavirus shutdown. Thought leaders and stakeholders in the travel industry are developing a road to recovery – but it won't happen all at once and it's going to be a rough ride.
The unprecedented shutdown of the entire travel ecosystem
The travel and tourism ecosystem is a complex network interwoven across national borders, oceans, and continents. No one in the travel and tourism industry can say this has happened before. Even 9/11 in 2001, which mainly affected aviation, did not shut down the entire travel ecosystem.
The world is fighting an invisible enemy that knows no borders. Social distancing, wearing masks, and a clinical level of sanitation will soon be the norm for travel and everyday life. People are afraid of this virus and it will take some time before they feel safe enough to venture out again and travel.
Phase One: The travel industry must work with governmental bodies, confirm that infections are contained, and critical infrastructure is in place
Governments and agencies across the globe will dictate when each level of travel resumes, but when travelers arrive at their destination, the entire ecosystem must be functional and in place. The success of reopening travel will be dependent on the industry's ability to rebuild the entire value chain back to where it was.
Infrastructure dependencies for re-opening travel
Will rideshare service, taxi, or public transportation be available to take travelers to the airport and will there be reliable transportation once they arrive?
How long will the delays be at airports and train stations when temperature checks or antibody certification checks become mandatory?
Will there be enough hotels or other lodging available with the prediction that 50 percent of locations will shutter?
Will former Airbnb hosts be too afraid to open their homes to strangers and will travelers opt for hotels or motels with standardized sanitation measures?
Will rideshare drivers want to take the risk of transporting potentially infected travelers or will they turn to other types of gig work?
Public transportation systems are devastated from reduced ridership, will governments ensure there will be reliable public transport?
Phase Two: Where will travelers go once restrictions are lifted and how will they get there?
Once restrictions are lifted, most travel will begin with drivable distances and some short-haul flights being taken for urgent business or emergency family matters.
Initial post-pandemic travel will be close to home
'Staycations' will boom as people become reacquainted with their cities and regional attractions
Initial benefactors will be hotels and motels close to freeways and interstate exchanges
Car rental agencies will thrive as families and groups opt to drive to events and gatherings
Disneyland will not reopen until 2021 and for good reason – amusement parks will be cost-prohibitive for families in financial recovery mode and protective parents won't want to put their children at the risk of potential infection
Visits to national parks, hiking, and camping will see an increase and will be a welcome relief after enduring the pandemic lockdown
Delays when entering an entertainment or sporting event will be similar to boarding a plane, such as temperature checks – but it will prove too burdensome for many who will stay away 
Phase Three: Domestic air travel will resume – what about international travel for the holidays?
As the pandemic peaks around the globe, many international borders will remain closed, but domestic travel will begin to increase, and hopefully, international flights for holiday travel.
Transportation choices in a post-pandemic world
Travelers who previously braved coach might spring for business- or first-class, happy to pay for increased social distancing
Travelers will look to private flight services or shared flights to reduce risks when flying
Travelers are booking cruises for the rest of 2020, but any outbreaks could result in another industry shutdown
Many former cruise-goers will wait until 2021 to book a cruise again
Families finally celebrating delayed life milestones will opt to rent vans, RVs, or hire a private transport service that allows them to travel as a group
Holiday travel is not the most important season for the industry, but it is an important one nonetheless, and if international travel can resume before the end of 2020, it would be nothing short of a miracle.
Where does travel insurance fit into all this?
Travel insurance will become the new normal. The travel insurance industry became a media darling once the virus began disrupting millions of travel plans across the globe. People who never thought about taking out coverage became educated and reached out to travel insurance providers in the midst of the panic.
What the future holds for the travel insurance industry
The biggest beneficiary of post-pandemic travel will be the travel insurance sector and related assistance services. Travelers – especially families – will seek comprehensive travel insurance if they travel, and as overall sales volume increases, it will cushion the financial impact of the current shutdown.
Travel assistance services and pandemic related coverage options, currently not available in off-the-shelf policies on the market will emerge, providing more confidence and security for travelers.
With so many unknowns as we battle this pandemic, it might take 12 to 24 months (or longer) for travel to return to normal levels. Technology and innovation will play a key role as leaders of the travel industry come together and seek solutions to rebuilding.