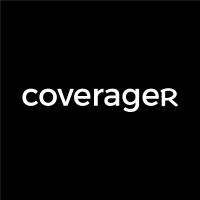 Trupanion Celebrates Its Canadian Roots Through Canada 150 and Record $150M in Canadian Claims
Vancouver, B.C. founded company Trupanion, Inc. (Nasdaq: TRUP) is celebrating paying more than $150M CAD in medical claims throughout its history. This milestone comes as Canadians celebrate Canada 150, the country's sesquicentennial anniversary.
Trupanion was founded by Darryl Rawlings, chief executive officer, from humble beginnings on a boat moored at Vancouver's Granville Island. The first year Trupanion provided coverage for just 19 pets, but finished 2016 with a total of 74,492 Canadian dogs and cats. Trupanion, one of the fastest growing providers of medical insurance ended last year with 343,649 enrolled pets throughout North America.
"We love pets and providing access to the best care is our goal," said Rawlings. "We are proud to hit this claims milestone as Canada celebrates its 150th birthday. But we have more work to do. We want to remove the need for pet owners to have to make a financially based decision when it comes to the health of their pet. $150M CAD is just the start. We genuinely look forward to increasing this ten-fold and helping more dogs and cats receive the care they need."
In addition, Trupanion's Canadian policyholders have contributed more than $235,000 over the last several years to several Canadian pet non-profit organizations, including the BC SPCA Biscuit Fund, The Farley Foundation and Speaking of Dogs Rescue, among others. Recently, employees at Trupanion's North Vancouver office also donated more than 300 pounds of pet food to the Dhana Metta Rescue Society.
In honor of Canada's 150th birthday, here are some curiously common breeds and pet names by province:
Alberta
Signature Breed: Devon Rex
Signature Name: Molson
British Columbia
Signature Breed: Formosan Mountain Dog
Signature Name: Hamish
Manitoba
Signature Breed: Lowchen
Signature Name: Misha
New Brunswick
Signature Breed: Goldendoodle
Signature Name: Miley
Newfoundland and Labrador
Signature Breed: English Setter
Signature Name: Sailor
Nova Scotia
Signature Breed: Nova Scotia Duck Tolling Retriever
Signature Name: Kitten
Northwest Territories
Signature Breed: Olde English Bulldog
Signature Name: BB
Nunavut
Signature Breed: Yorkshire Terrier
Signature Name: Leela
Ontario
Signature Breed: Ganaraskan
Signature Name: Toffee
Prince Edward Island
Signature Breed: Cairn Terrier
Signature Name: Ted
Quebec
Signature Breed: Sphynx
Signature Name: Keira
Saskatchewan
Signature Breed: Icelandic Sheepdog
Signature Name: Gunnar
Yukon
Signature Breed: Canadian Eskimo/Inuit
Signature Name: Laika 
About Trupanion
Trupanion is a leading provider of medical insurance for cats and dogs throughout the United States and Canada. For almost two decades, Trupanion has given pet owners peace of mind so they can focus on their pet's recovery, not financial stress. Trupanion is committed to providing pet owners with the highest value in pet medical insurance. Trupanion is listed on NASDAQ under the symbol "TRUP". The company was founded in Vancouver BC, Canada in 2000 and is headquartered in Seattle, WA. Trupanion policies are issued, in the United States, by its wholly owned insurance entity American Pet Insurance Company and, in Canada, by Omega General Insurance Company. For more information, please visit trupanion.com.
Get Coverager to your inbox
A really good email covering top news.