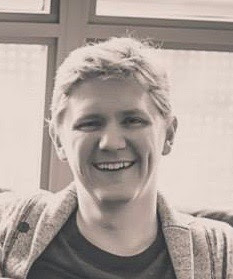 Tyler Capson: It's Time to Account for your Intangible Assets
On the latest episode of Risk Management: Brick by Brick, Jason Reichl is joined by Tyler Capson, Managing Director of EverEdge Global. EverEdge is an intangible asset specialist, assisting senior management, boards, and investors to identify, manage, and generate value from intangible assets.
https://youtu.be/8CUKRvroiVw?si=aQ_4Weq49B4hsl6j
In this episode, Jason and Tyler discuss the world of intangible assets. Discover the significance of intangible assets in the modern business world, the benefits of tracking and valuing them, and actionable advice for reducing the risk and exposure of your core intangible assets.
To find out how TrustLayer manages risk so that people can build the physical world around us, head to TrustLayer.io. 
Intangible Assets: What Even Are They?
Intangible simply means anything that you cannot touch, but how does that apply to assets?
Intangible assets are everything that is not on the balance sheet but adds value to a company, and often they make up most of the total value. This could be anything, such as the brands, the designs, the confidential information, the trade secrets, the list goes on. Makes sense, right? 
However, they are almost never included on risk registers, because they are not thought of as valuable assets. But they are what sets one company apart from another, so they still need to be protected.
This issue comes from accounting teams not focusing on intangible assets, based on the accounting standard developed in an industrial age. According to Tyler, they are often accounted for in one of three ways: "The first is they're ignored completely because they're not identified. Like you said, you know, if no one's looking at them, you don't know what to look for, you just kind of ignore it. Second, they're lumped together in goodwill, which is like a catch all for we don't really know where else to put this, so we're gonna put this as goodwill. Or last, they're just recorded as a cost".
The only thing that can be said for certain around the value given to intangible assets today is that it's probably incorrect, and so risk managers need to take extra steps to properly identify the company's assets, as Tyler discusses in his conversation with Jason.
Garage Sales and Storage Wars
Identifying intangible assets is not only important for risk management, but it also has incredible benefits if your business is being acquired or valued. 
It's the difference between a garage sale and an episode of Storage Wars.
Yes, that doesn't make that much sense out of context, but as Tyler puts it, "If you think of it as you're going out to sell a business like a garage sale, right, you can compare it to somebody who has set up a storefront and properly labeled all of their stuff and said, look, this antique lamp is really good […] Here's the heritage. Here's the history. This is where it came from, you know? Therefore it's a $500 lamp, OK. Without doing that process and going in and identifying all those assets that are off the balance sheet […]  it's similar to storage wars. You say, hey, here's the storage container. Who will pay me 500 bucks? Who will pay me 550? You know, it's a very different negotiation process".
Without your intangible assets front and center, your buyers are blind to what they're gaining from your business. The price is fairer (and better) for everyone if intangible assets are tracked and valued before the negotiations even begin. 
It may seem like extra work, but the benefits of accounting for your intangible assets are worth it. It's time to truly identify and value them.
To find out more about intangible assets, including other benefits of tracking them, tune in to this episode of Risk Management: Brick by Brick.
Apple: https://apple.co/3P8PLYD
Spotify: https://spoti.fi/45FyWf8