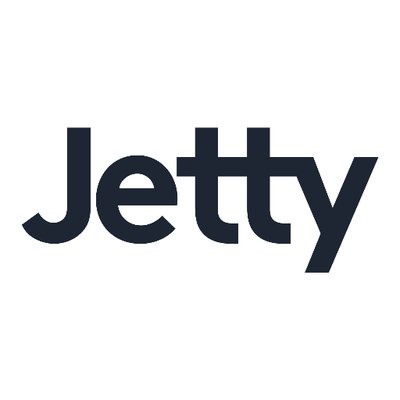 What new security deposit legislation means for Cincinnati properties
Cincinnati just took a major step in making rental homes more affordable by passing new legislation that requires properties to give renters options beyond cash security deposits.
Under this new law, all Cincinnati properties must offer renters one of three alternatives to a standard deposit, all of which lower move-in costs and remove the financial barriers of securing a rental home. Following this legislation, all properties with more than 25 units have 90 days to choose which deposit alternative to offer their renters, and to start offering that alternative at move-in.
That's why we put together a quick recap of what this legislation means, and why Jetty is the best choice for properties in Cincinnati and beyond.
Addressing housing affordability is becoming a priority for legislators
Housing affordability has become a serious concern for legislators across the country. Rental costs are rising, wages are not, and the percentage of renter households that are "severely rent burdened" continues to increase.
As a result, 2019 saw a statewide rent control policy in Oregon, the beginnings of similar legislation in California, and an overhaul to rent laws in New York.
Now, Cincinnati is the latest city to take action. Their new legislation focuses not on controlling monthly rent, but on lowering up-front move-in costs and eliminating the need for renters to have cash tied up in deposits for the duration of their leases.
What this legislation means for Cincinnati properties
Under this legislation, Cincinnati properties can choose from three different options to offer renters at move-in:
A reduced security deposit. Properties have the option of simply lowering deposits to an amount that is no more than the equivalent of 50% of the first month's rent.
An installment plan. In this case, the renter still pays the standard deposit amount, but over the course of a minimum of six months.
An insurance-based deposit alternative. With a deposit alternative, the renter pays a third-party provider that then insures the property against damage. Depending on the provider, the renter either pays a one-time fee before moving in (or pays that fee over a set period of time), or an ongoing monthly fee for the duration of their lease.
Each of these options reduces up-front costs for renters, but they all have different implications for properties. Let's break those down:
It's clear that deposit alternatives are the best solution—but there are some major differences between the products that meet new legislation requirements.
How to choose the right deposit alternative
Today, there are several deposit alternatives on the market that help properties reduce move-in costs without losing protection. And if you're in the process of choosing the right one for your properties, there are a few things you'll want to keep in mind:
Claims. As with any type of insurance product, it's important to understand the claims process with the deposit alternative provider you choose. What's their process? How quickly will you be paid back in the event of damage or missed rent?
Regulation. Not all products on the market today have been admitted by each state's Department of Insurance. We recommend choosing a provider that's a safe option for both the property and your renters.
Renter-friendliness. Though all deposit alternatives lower move-in costs initially, some require ongoing, monthly payments that end up being more expensive for renters over the duration of their lease.
Property-friendliness. One of the biggest advantages of using a deposit alternative is that they can potentially reduce property managers' workloads and speed up the leasing process while increasing protection. That's not always the case, though, as certain providers individually underwrite each renter, which leads to a slow, cumbersome signup process.
Jetty satisfies the new legislation requirements without compromising protection. We handle all claims from our Partners in-house, and pay them in an average of 3.3 days. We've been admitted by each state's Department of Insurance, and we're backed by Munich Re, the largest reinsurer in the world.
We also use a renter-friendly pricing model that adds value to both sides of the lease. Renters pay 17.5% of the coverage amount, and can purchase Jetty right from the leasing office in under two minutes—making the leasing process even faster and easier for property managers.