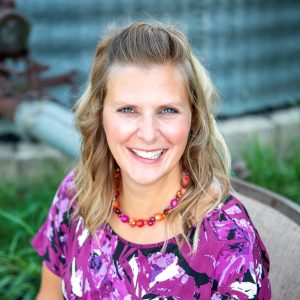 What to Do if Your Home Insurance Gets Dropped Due to Natural Disasters
The number of yearly natural disasters, such as wildfires in California and tornadoes in Oklahoma, is rising. As a result, many home insurance companies are dropping policies in certain "high risk" areas. That can make finding affordable home insurance coverage challenging for residents; however, it's not impossible. 
According to a new Clearsurance report, Insurance Companies and Disasters, homeowners living in disaster-prone areas have several options when an insurer refuses to renew a policy. 
Can Home Insurers Drop Policies in High-Risk Areas?
While it may seem unethical for an insurer to stop offering coverage in your area, it is legal. For example, FedNat Holding Company, the fourth largest home insurer in Louisiana, recently announced it will no longer renew policies in Louisiana due to lost profits from hurricane claims.  
According to Clearsurance, other companies have either stopped offering specific policies or ceased issuing them to minimize losses in certain areas. 
What to Do if Your Insurer Won't Renew Your Home Policy 
It can be discouraging to find out your home insurer won't renew your policy due to your location. However, Clearsurance says it could still be reasonably easy to get coverage and recommends the following tips.
Shop Around for New Coverage
Just because one insurer won't renew your home policy doesn't mean every insurer has stopped servicing your area. Clearsurance recommends shopping online to compare multiple quotes from different providers or to contact a current provider.   
For instance, if you use Progressive for auto insurance, you could find out if they also provide home insurance in your area. If so, you may even be eligible for an insurance discount for bundling home and auto insurance. 
Consider a Fair Access to Insurance Requirements (FAIR) Plan
In extreme cases, home insurers may consider a town or region uninsurable due to the number of natural disasters and potential risks. If you live in one of those areas and can't find coverage, Clearsurance recommends looking into a Fair Access to Insurance Requirements (FAIR) plan. They were created to make coverage available even to those living in high-risk areas. 
However, FAIR plans are often more expensive than traditional home insurance and may offer less coverage. That's why Clearsurance recommends exploring other options first. 
Importance of Home Insurance
If you live in an area prone to natural disasters, it's more important than ever to have a good home insurance policy. Without it, your financial security could be at risk.
Mortgage lenders typically require you to have a policy so their financial investment in your home is protected if it gets damaged or destroyed. However, even if you pay cash for your home, standard homeowners insurance helps protect your home, personal belongings, and liability up to policy limits. Plus, it reimburses some living expenses if you can't remain in your home after a covered event, such as a natural disaster.
It's important to understand that if an insurer drops your policy, it doesn't mean you can't find affordable coverage. Start by comparing options online and then consider a FAIR plan.
Read Clearsurance's complete report: Insurance Companies Are Abandoning Disaster-Prone Areas — What Does It Mean for Residents?