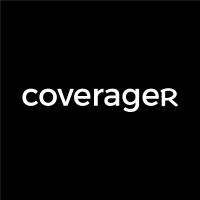 Windhaven Insurance Boosts Reinsurance Partnership with Greenlight Re
Windhaven Insurance, a Miami-based personal lines insurance carrier, has renewed its reinsurance agreement with Greenlight Re, which will assume a substantial portion of the increased written premium capacity of more than $1 billion over the two-year term, Jimmy E. Whited, Windhaven Insurance CEO, announced today.
"We are delighted to continue, and to have broadened, our long-standing relationship with Windhaven via reinsurance and capital support," said Brendan Barry, Chief Underwriting Officer of Greenlight Re. "We look forward to building upon this partnership and remain committed to delivering superior value and opportunities to Windhaven in a marketplace that is changing more rapidly than ever before."
Since 2011, Windhaven has enjoyed a mutually beneficial financial and reinsurance partnership with the Cayman Island's-based specialty property and casualty reinsurer.
"Industry-exceeding growth produced by smart, lean operations and a culture built around innovation is a great recipe to drive profitable business," said Jim Ehman, lead underwriter at Greenlight Re. "We're excited about the new possibilities this deal with Windhaven creates."
Whited said the deal with Greenlight will position Windhaven to continue its expansion into new states, offer additional products and grow its digital distribution network created by ClutchAnalytics, a wholly owned company that builds software for empowering local, independent agents to compete in a new world of insurance distribution and direct competition.
"Digital products like 'clutchinsurance' — built by ClutchAnalytics — have become valuable assets to our independent agents," said Whited. "The continuation of our agreement with Greenlight will allow us to grow the local agent channel with new partners and products sold in unique ways, both online and in-store."
About Windhaven Insurance
Headquartered in Miami, Windhaven Insurance has written more than $1 billion in auto insurance premiums since its founding more than a decade ago. With additional offices in Tampa, Florida, and Dallas, Texas, Windhaven® Insurance provides coverage to more than 220,000 policyholders through approximately 4,000 local independent agents.  According to S&P Global Market Intelligence, Windhaven is the 11th largest Private Passenger Auto Carrier in Florida. An employer of close to 600 "Windies," South Florida Business Journal has twice named Windhaven Insurance among the "Best Places to Work." www.windhaven.com
About ClutchAnalytics
Located in Austin, Texas, Clutch Analytics is a B2B-2C software company dedicated to challenging how both traditional and new "fintech" insurance and financial service companies generate commerce. www.clutchanalytics.com
About Greenlight Capital Re
Greenlight Re is a NASDAQ listed company with specialist property and casualty reinsurance companies based in the Cayman Islands and Ireland. Greenlight Re provides a variety of custom-tailored reinsurance solutions to the insurance, risk-retention group, captive and financial marketplaces. Established in 2004, Greenlight Re selectively offers customized reinsurance solutions in markets where capacity and alternatives are limited. With a focus on deriving superior returns from both sides of the balance sheet, Greenlight Re's assets are managed according to a value-oriented equity-focused strategy that complements the company's business goal of long-term growth in book value per share. www.greenlightre.ky
Get Coverager to your inbox
A really good email covering top news.