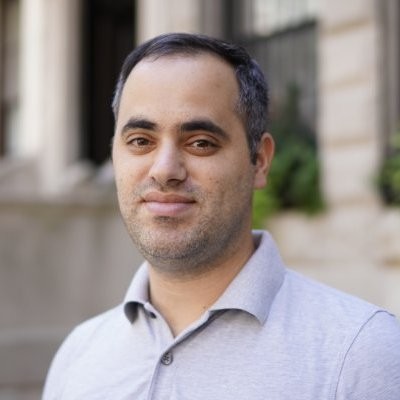 Word with Atheer CEO
"Our pilot projects could lead to large enterprise deployments in the next one to two years" – Atheer CEO Alberto Torres is focusing its AR HMD, aka Augmented Reality Head Mounted Display, exclusively on medical, insurance, warehousing, oil and gas, utilities, aerospace and manufacturing enterprise clients. Envision: 3D smart glasses that allow the wearer to see critical work information right in their field-of-view and then interact with it using familiar gestures, voice commands, and motion tracking. Bottom Line: Zurich's a partner.
Here's a refresher on VR vs. AR:
Virtual Reality = 75% Virtual + 25% Real.
Augmented Reality = 25% Virtual + 75% Real.
Think: Pokémon Go (the game) and Who Framed Roger Rabbit (the movie). In other words, the difference between a 'virtual' and a 'real world' container. Off On a Tangent: Canadian-slash-British-slash-Oscar-winner Richard Williams, who directed Who Framed Roger Rabbit, knows a thing or two about performance bonds. The animator never got a chance to complete his work on The Thief and the Cobbler since the completion bond company assumed control over the film in 1992 fearing competition from Disney's Aladdin.
Get Coverager to your inbox
A really good email covering top news.