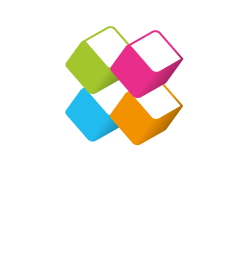 YOUSE Seguros Closes Partnership With FRISS
With FRISS's technology, customers of the digital insurer will have more security when claiming
YOUSE, a Brazilian 100% digital insurer, has partnered with FRISS to implement software based on A.I., designed to improve customer service. The FRISS solution is the most widely implemented fraud, risk and compliance solution for P&C insurers worldwide. FRISS will accelerate YOUSE's digital transformation, optimize workflows with innovative products and provide the best possible experience to its customers and policyholders.
"With the partnership, in addition to operational efficiency, the tool will enable us to prevent and combat the risk of insurance fraud while at the same time enable us faster repair and indemnity authorizations, reinforcing our commitment to having the customer as our starting point," says Arthur Carvalho, Director of Operations and Claims at YOUSE. "We believe that with FRISS, we will have even more backing with a technology that is internationally recognized by the market, offering the most secure solutions to our customers."
Iván Ballón, FRISS Development Manager for Latin America and Iberia, states: "It is a great satisfaction for all of us at FRISS, to be able to add YOUSE to our Brazilian customer list. We thank the company for pushing us to perform at our best and for the trust placed in our work to combat fraud. We believe that our global solution and experience will contribute to YOUSE achieving excellent results."
About YOUSE
Created in 2016, Youse is a pioneer among Insurtechs in Brazil. It offers insurance for car, home and life, through a 100% digital experience, in which the customer can customize the insurance with the coverage and assistance they want, make an online inspection and still pay as a monthly subscription via credit card or in cash with PIX (instant payment system valid in Brazil), for annual contracts. In addition to contracting, you can change and add services quickly and easily through the app or website. Access the YOUSE website here.
About FRISS
FRISS is 100% focused on automated fraud, risk and compliance solutions for P&C insurance companies worldwide. Their AI-powered solutions are available for Underwriting, Claims, and SIU, offering support for full end-to-end digital processing.
As a trusted advisor, FRISS guarantees a safe digital transformation for all of their customers, and unique tailoring of solutions to fit their specific needs. Insurers can expect a seamless integration and products that provide a quick time to value (TTV), up to 10 times ROI, and an 80% increase in straight-through-processing. 
Now, with $65 Million from their Series B funding round in 2021, FRISS will be able to continue offering their customers state-of-the-art technology to guide insurers through an ever-changing fraud landscape. For more information, visit www.friss.com.