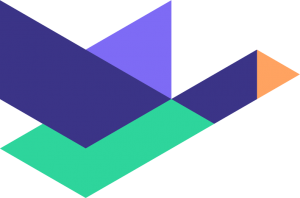 A tailored workers' comp quote and policy in five minutes or less
Cerity, a digital-first company offering workers' compensation coverage for small businesses, spoke at Duck Creek's Formation '19 conference about the initial rollout of its brand-new business just 12 months after starting from scratch. Offering direct-to-consumer online distribution backed by Duck Creek Policy and Duck Creek Billing, both delivered via Duck Creek OnDemand, Cerity's solution can produce tailored quotes and deliver a policy in five minutes or less. Now offering coverage in several states with plans to expand to the rest of the country as soon as possible, Cerity's predictive pricing model has up to 100 price points, making each quote as unique as the businesses it protects.
"Insurers that embrace a transformational lens to customer experience are achieving significant successes when it comes to small business," said Karen Furtado, Partner at Strategy Meets Action. "Cerity has applied an 'outside in' viewpoint to provide small business owners with a desirable user experience when shopping for insurance. That customer experience, combined with Duck Creek's platform capability, is a strong combination to support the launch of Cerity's business."
Starting with no infrastructure and only four employees, the challenge Cerity faced in building a fully-functional insurance solution in minimal time was significant. The company sought off-the-shelf solutions for all aspects of their business, which the carrier credits with much of their speed to market. In addition to Duck Creek Policy and Billing, Cerity also leveraged Duck Creek Industry Content, taking advantage of NCCI templates to stand up complete products with full regulatory compliance with minimal time and effort. And to add further differentiation in the market, the company utilized the Duck Creek Anywhere API, which allowed them to build a proprietary user experience on top of their technology stack without making any compromises in functionality.
"Consumers are voting with their wallet and moving online in droves. This has triggered increased investments to build the kinds of omni-channel services necessary to meet their needs," said Karlyn Carnahan, head of the Americas for Celent's Property & Casualty business. "To be successful here, an insurer has to have a streamlined process, a slick user interface, minimal data input, tailored advice, and real-time decisions. Insurers need to move quickly if they want to capture a first-mover advantage."
"We saw an opportunity to seize the leadership position for small business owners desiring a fast, easy, and fully digital solution," said Tracey Berg, President of Cerity Services and EVP, Chief Innovation Officer of Employers Holdings, Inc. "Starting with no infrastructure and four employees, we designed, built, and launched a digital insurance solution that allows small business owners to purchase workers' compensation insurance in five minutes or less. Within a year, we had a policy and billing system ready for production using Duck Creek Policy, Duck Creek Billing, and Duck Creek OnDemand. We stayed out-of-the-box and leveraged the power of the product to enable an accelerated implementation."
All P&C insurers focus on speed to market as a differentiating factor. But what Cerity has done is truly remarkable–they have built a fully-operational business from the ground up in less time than many insurers still shackled to legacy systems take to introduce a single new product. Duck Creek is excited to continue to help Cerity grow and expand–a process we're confident will be a fast one.