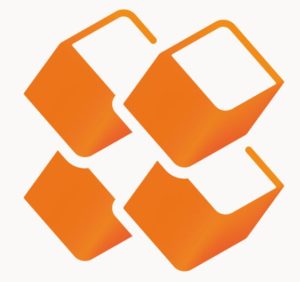 apc holland chooses FRISS to tackle compliance challenges
apc holland, the people-centric commercial insurer, has chosen FRISS, the specialist in compliance, risk analysis and fraud prevention for insurers, to tackle their compliance challenges. With this strategic partnership, apc holland has been successful in improving regulatory requirements and secure the integrity of their business operations.
apc holland chose FRISS because of their proven track record in providing effective compliance solutions for insurance companies worldwide. By implementing the FRISS platform, apc holland benefits from the support to meet compliance challenges with a full audit trail in which every change is transparent to internal and external supervisors. At the same time the portfolio is now constantly monitored for changes on sanctions lists.
"As a company that constantly strives for improvement and innovation, it is crucial for us to be able to rely on a reliable partner like FRISS to help us automate gradual compliance," said Paul Röthengatter, CEO of apc holland. "Where possible, we use digital systems to give our employees the time to pay attention to the customer. With FRISS we can automate the compliance processes, which involves a lot of manual control work. We can now use that time to further improve our service to our customers."
Feiko Kloosterman, Sales Manager Benelux & Nordics at FRISS adds: "It is great for us to realize this compliance cooperation with apc holland. Their motto "honesty is the best policy" is fully in line with the vision behind FRISS – fair insurance for everyone, giving people the confidence they deserve, good service and filtering out high risks. At the end of the day, people make the difference and our technology is there to support them to make that difference."
With the collaboration between apc holland and FRISS, both companies are taking an important step towards strengthening the integrity and safety of the insurance sector. This strategic partnership will enable apc holland to effectively address compliance challenges and further strengthen the relationship of trust with their customers.
About apc holland
Nice to meet you!
We are apc holland. An idiosyncratic insurance company that has been working with the best insurance advisers since 2012 on an insured Netherlands where people are the focus. As the people-oriented partner, we make life easier for intermediaries in the Netherlands. We do this through our eye for innovation and personal attention for the people we work with. We believe that people make the difference.
About FRISS
FRISS is the leading provider of Trust Automation solutions for P&C insurers. Real-time, data-driven scoring and insights provide instant confidence and insight into the inherent risks of all customers and interactions.
FRISS normalizes trust throughout the organization, enabling consistent processes to identify high risks in real time and continuously comply with regulatory compliance. www.friss.com