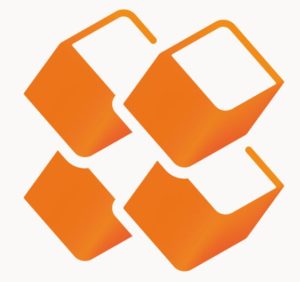 NFU Mutual selects FRISS to streamline trust throughout the policy and claim lifecycle
NFU Mutual, one of the leading insurers in the UK, has recently selected FRISS, the world's most implemented solution for trust automation at P&C insurers, to automate trust throughout their policy and claim lifecycle. The collaboration aims to bring enhanced efficiency to the insurer's processes, while also benefiting their customers through improved fraud protection and maintaining excellent customer experience.
At NFU Mutual, customer service is a top priority, and the company is always looking for ways to improve the experience for its policyholders. The benefits of automation to support our customer trust are significant for both NFU Mutual and their customers. FRISS's solutions can analyse vast amounts of data to identify fraudulent patterns and potential risks in real-time. By harnessing this technology, NFU Mutual will be able to automate many of its manual processes, improving efficiency and accuracy while reducing costs. This will improve fraud prevention and deliver an improved customer experience.
"As a mutual insurer, our guiding objective is to stand up for our members and deliver continuously excellent customer service," said Paul Branch, Head of Claims at NFU Mutual. "An important part of this is protecting our organisation and our members from fraud and other challenges facing the industry. By partnering with FRISS, we can streamline our processes, reduce fraud risk, and provide a faster and more efficient service to our customers."
Jeroen Morrenhof, CEO and Co-Founder of FRISS, commented on the importance of this collaboration: "We are thrilled to be working with NFU Mutual, one of the most respected insurers in the UK. By automating trust throughout their policy and claim lifecycle, NFU Mutual is taking a significant step towards creating a better protected insurance industry worldwide. At FRISS, we are committed to helping insurers fight fraud and unnecessary risk while providing an exceptional customer experience. We believe that this partnership is a crucial step towards achieving this goal."
The selection of FRISS by NFU Mutual is a testament to the company's reputation for providing cutting-edge solutions that can deliver tangible benefits to insurers and their customers. By automating trust throughout the policy and claim lifecycle, NFU Mutual is creating a more efficient and secure insurance environment for its customers.
About NFU Mutual
NFU Mutual offers a wide range of products, including general insurance, life, pensions, and investments. These products and services are delivered through our network of NFU Mutual Agent offices, as well as through our direct sales and service centres. With 295 local businesses located in rural towns and villages throughout the UK, NFU Mutual has become part of the fabric of rural life and remains committed to serving the needs of our members nationwide.
NFU Mutual is proud to deliver more than simply insurance. Making farming safer, supporting rural initiatives across the UK and helping to look after the environment are just some of the ways we do that. To find out more about everything we do to support our communities, visit https://www.nfumutual.co.uk/about-us/responsible-business.
About FRISS
FRISS is the leading provider of Trust Automation solutions for P&C insurers. Real-time, data-driven scores and insights give instant confidence and understanding of the inherent risks of all customers and interactions.
Based on next generation technology, the Trust Automation Platform allows you to confidently manage trust throughout the insurance value chain – from the first quote all the way through claims and investigations when needed.
Thanks to FRISS, trust is normalised throughout the organization, enabling consistent processes to flag high risks in real time.