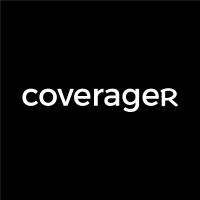 Esurance celebrates 20 years of painless insurance
Since its inception 20 years ago, Esurance , the direct-to-consumer auto and homeowners insurance provider and one of the first online insurance companies, has worked tirelessly to revolutionize insurance and improve their customers' experience and save them money.
Esurance has always leveraged technology to help make insurance simple.  Yesterday, Dec. 16, Esurance celebrated 20 years of helping customers by making insurance simple, transparent and affordable. It dug deep into the archives to look back on a host of milestones and innovative solutions that have helped make insurance surprisingly painless!
'98
Esurance is born! A start-up auto insurance company…starts up.
'99
In November, the tagline, "Insurance. Only Better." is created, defining a goal we continue to pursue today.
On Dec. 16, esurance.com officially launched at 4:00 p.m. PST, beginning the next stage in car insurance evolution. Esurance was the first internet-based company to offer personal insurance to consumers in multiple states, including Illinois, Wisconsin, Iowa, California and Texas.
The next day, Dec. 17, Esurance sold their first policy! An Illinois driver purchases a policy for her 1992 Pontiac Grand Prix.
'00
White Mountain Insurance Group, Ltd., backs Esurance, providing a solid financial foundation for future success.
'01
Esurance grew to 15,000 policyholders in less than two years and the first live-action television spot aired.
'04
On July 26, Erin's first commercial aired in Chicago, Jacksonville, and San Francisco.
'06
By March, Esurance reached 250,000 policyholders and was the fastest growing auto insurance company in the country.
Esurance partnered with Answer Financial to offer real-time comparison quotes from other top car insurers.
'07
In September, Esurance earned their first perfect score (100%) on the Human Rights Campaign Foundation's Corporate Equality Index.
'08
Esurance joined Facebook and Twitter to better connect with people and to bring instant updates on new products, services, info and what they do in the community.
'09
Esurance started its Save a Windshield, Plant a Tree, a program that encourages customers to repair a damaged windshield rather than replace it. For every windshield repaired, one tree is planted.
'10
Esurance launched a mobile app, and in good company, too! Instagram, Find My iPhone and Netflix streaming media also launched their apps in 2010.
'11
Esurance got into a serious relationship…with Allstate, and eventually became part of the Good Hands family in October.
A mere two months later, Esurance launched new "Insurance for the modern world" campaign and repositioning with our first celebrity spokesperson. It was the first time consumers saw them as an Allstate company on a national scale.
Esurance launched a charitable giving campaign on its Facebook page. For each new "Like," they donated $10 to The Trevor Project to help support the Trevor Lifeline, a 24/7 crisis intervention phone hotline offering free and confidential suicide prevention counseling to youth. Through the campaign, Esurance donated $50,000.
'12
Esurance launched Coverage Counselor®, an online tool that takes the guesswork out of finding the right insurance coverages.
On June 27, exactly three years before the Supreme Court ruling on same-sex marriage, Esurance announced it will offer new car insurance savings to those in domestic partnerships and civil unions in 21 states across the country.
'13
Esurance launched photo claims, a quick and easy way to submit claims from your phone.
'14
Esurance helped raise $100,000 for The V Foundation for Cancer Research through the #RallyForACause campaign.
'15
Esurance introduced Pay Per Mile™, a new mile-based insurance offering, which was available to Oregon drivers first.
Jonathan Adkisson became president of Esurance, saying "I'm proud to lead a company with world-class talent that continues to innovate and leverage technology to make the insurance experience better and help people save money."
'17
Through coordinated efforts, the Esurance team came together to roll up their sleeves and help out at food banks and volunteer centers in cities hit hardest by a series of hurricanes, floods, and wildfires in the latter half of the year. Clocking in at a collective 444 hours of volunteer time, Esurance associates packed over 93,000 pounds of food to give to our neighbors in need.
Esurance sponsored the Pediatric Cancer Awareness day, donating $150,000 Buster and Kristen Posey fund to raise awareness for pediatric cancer research and treatment.
'18
Esurance announced their new "Surprisingly Painless" campaign, and hired straight-shooting, highly likable actor Dennis Quaid to be the new on-camera spokesperson.
'19
Esurance earned the J.D. Power award ranking #1 in customer satisfaction among auto insurers in California for the second time in three years.
Get Coverager to your inbox
A really good email covering top news.