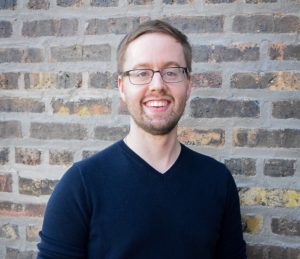 Green Doors Property Management Platform Selects Insurtech Leader Obie as Partner
Obie is partnering with Green Doors Property Management to provide simple and transparent insurance quotes for investors. Green Doors users can get instant insurance quotes without leaving the Green Doors platform. 
Who is Green Doors? 
Green Doors is an award-winning, all-in-one property management platform. The Green Doors platform is built for property managers, landlords, and student-housing management services with features that include: real-time analytics, rent collection, document storage, and maintenance tracking. These features landed Green Doors as PropTech Outlook Magazine's Top Management Solution of 2021. 
Green Doors' mission is to help people build their long-term wealth through real estate. Today, a major barrier to investing in the market is understanding how to manage the properties effectively. The Green Doors Team believes that modern technology can streamline management operations, thereby boosting tenant satisfaction and investor returns.
"Landlord insurance is an important, yet overlooked aspect of real estate investing. It offers owners a layer of protection and peace of mind that cannot be overstated. We're thrilled to have partnered with Obie, the leader in landlord insurance, and to offer this coverage to our owners as we continue our work in making it easier to build and maintain wealth through real estate."

—Rishabh Rastogi Green Doors, Founder
Why Obie has teamed up with Green Doors 
While insurance is only one aspect of asset management, it can be the source of many investor headaches. Obie has partnered with Green Doors to make the insurance process easier and more transparent. With Obie, Green Doors' users are now able to get insurance quotes for their rental properties and bind policies—reducing unnecessary friction involved in obtaining landlord insurance.
Both Obie and Green Doors have a shared mission of creating a better overall experience for the independent landlord by providing hyper-focused and transparent tools for investors to accomplish everything on their to-do list. By allowing investors using Green Doors the option to efficiently obtain affordable insurance, this partnership allows owners to prioritize other tasks associated with their rental properties.
"Property management can easily take up large amounts of time and energy for real estate investors. Platforms like Green Doors help the individual investor regain that valuable time, allowing them to focus on their larger investment strategy. We're excited about this partnership because it will allow us to further our mission of simplifying processes for real estate investors and make many investors' lives much easier." —Ryan Letzeiser Obie, Co-Founder
About Obie
Obie is reinventing the insurance process for landlords and rental property investors. Whether you're a seasoned investor or just starting out, Obie makes requesting a quote and getting coverage simple, affordable, and transparent. Obie simplifies the insurance experience by providing instant quotes. No unnecessarily tedious processes or surprise costs at signing—the way insurance buying should be.
Partner with Obie
Obie is actively partnering with technology leaders across the proptech and fintech landscape to help independent investors close more deals and see greater returns. Contact our Partnerships Team by clicking here and learn more about how partnering with Obie can add value to your platform.