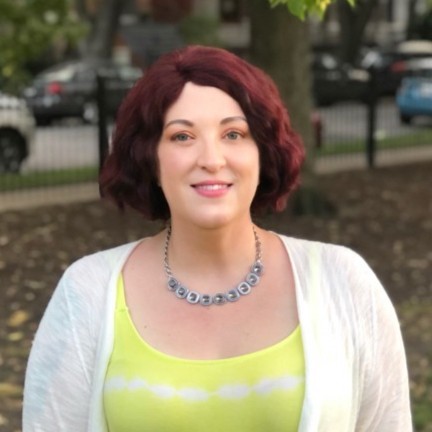 How does your domain potential compare to other insurers?
Q: We launched our auto insurance product six months ago and have focused our efforts on digital marketing. And while our organic traffic has increased recently resulting from our SEO efforts at launch, we are wondering how we compare to other insurers. What metrics can we use for comparison and how do we find that data?
A: A good place to start is by reviewing your domain authority and keyword rankings and those of your nearest competitors. So, prior to retrieving this data, it is important to have a list of competitors in mind, as well as an overall list of top keywords for which you are positioning your website to capture. (Keeping in mind that you are likely to have a segmentation-based strategy and specific keyword goals for increasing the performance of individual landing pages.)
This measure, calculated on a scale from 1 to 100 with 100 representing the highest level of authority possible, is an indicator that takes into account myriad site performance data. It is important to note that this is not a measure considered in Google's search algorithms; however, it has other uses: 1) as a performance predictor taken into consideration with other valuable domain data; and 2) for benchmarking and comparing the performance of your insurance website potential to other sites in the industry. Domain factors considered in determining your domain authority include—but are not limited to—the site's longevity, quantity and quality of backlinks, internal site links, and keyword rankings.
4 Useful Metrics for Identifying and Comparing Domain Authority
Domain Longevity. Simply stated, domain longevity is the age of your domain. If your domain has only been in existence for several months, your overall domain authority score will likely be lower than a domain that has existed since 2010. Older domains may be viewed as "serious and legitimate;" however, the age of your domain is not a qualitative measure and does not provide context regarding the website's performance history. As such, this data does not hold much weight for calculating a site's domain authority, but it is a factor.
The qualitative factor in the domain's age involves its overall reputation within its existence. A domain that has changed hands over time can be impacted by its past. For example, if you purchase a domain that had been downranked and penalized by the search engines based on poor site practices—obvious keyword stuffing, spammy link building, etc., those penalties may continue to affect the domain even under new ownership.
Internal Links. Another factor considered in assessing domain authority is the number of internal links. These are links displayed on your site that link to other areas of your website within the same domain. For example, if you have posted a blog on your website about the Top 5 Factors for Considering A New Car Insurer, you may choose to reference a specific plan your company offers via a link to its landing page (all contained within the same website domain).
Perhaps more importantly, an assessment of internal linking considers qualitative factors: On the link hierarchy, navigational links have increased importance as they offer human visitors and the search engine bots that crawl the site an unobstructed pathway through the web of pages that comprise your website. As Moz succinctly states, "On an individual page, search engines need to see content in order to list pages in their massive keyword–based indices. They also need to have access to a crawlable link structure—a structure that lets spiders browse the pathways of a website—in order to find all of the pages on a website." Redirects and redirect chains (referenced links within the site that are redirects in and of themselves) complicate this structure, but most of all, not properly displaying important navigational links can negatively impact your site's domain authority. (An example of a lesson learned, instead of redirecting an old blog URL to a new blog URL, leverage the existing organic traffic of the old URL and simply update the page content and published date to reflect the new information provided.)
Backlinks. The next comparison element we will discuss is the number of backlinks that refer to your website. The number of domains that link back to your site is a unique metric, while the total number of backlinks is non-unique. As discussed in a previous article, the domain authority of referral sites may have a positive or negative impact on your score based on their domain legitimacy. This is the qualitative factor considered when assessing backlinks as part of your site's domain authority.
So, what entities would you expect to link back to your auto insurance website? Your site will likely be referenced by news publications, quote aggregators, affinity groups, and/or other partner sites. However, when assessing the complete list of referring sites, you may find some surprises: domains of low quality and reputation—or downright suspicious—that may negatively impact your domain and brand value. (Think cheapo-things.xyz for example.) Such suspicious domains are referred to as bad neighborhoods. Work with your SEO professional or vendor to help clean-up your backlinks, as they may be able to have them removed either through direct communication with the linking entity or through search engine reporting.
Let's review an example comparison including domain age, linking domains, and internal links between GEICO and Root—two likely candidates to include in a competitor comparison for a new entrant in the auto insurance industry.
Domain Ranking Factors
GEICO
Root
Domain Score (Moz)
78/100
50/100
Domain Age
25 years
5 years
# of Internal Links
5,483,976
7,860
# of Linking Domains
13,085
1,179
Example Links
https://www.nhl.com/capitals/
https://www.jeopardy.com/
https://buffalonews.com/
https://www.iihs.org/about-us/member-groups
https://www.redpoint.com/
Chart data was accessed on December 2, 2020 and should be used for illustrative purposes only. Domain authority score provided by Moz; all other metrics provided by Majestic.
In the above comparison, GEICO's overall domain authority is stronger—they present a higher domain score (78/100), longer domain age (25 years), and a higher number of both referral and internal links. What isn't shown is the quality of referring links and internal linking, but we can reasonably assume from this example that the qualitative aspect of those factors does not significantly detract from their overall success.
Ranking Keywords. As mentioned, domain authority is a measure of SERP ranking probability. After you create your top list of keywords as part of your SEO strategy—looking for the right mix of competitiveness and volume—and pull baseline data from your preferred search engine tool. In the auto insurance industry, your top keyword list may include auto insurance, as well as other qualifiers like best or Illinois.

Again, using GEICO and Root as examples, here are the results for the auto industry keywords previously mentioned:
| | | |
| --- | --- | --- |
| Keyword Rankings | GEICO | Root |
| auto insurance | 7th | N/A |
| best auto insurance | 21st | 72nd |
| auto insurance Illinois | 4th | 39th |
Chart data was accessed on December 2, 2020 and should be used for illustrative purposes only. Keyword metrics provided by Google.
How well does your domain rank for targeted keywords? If your domain isn't ranking highly, review your domain authority for areas of improvement. Those areas identified can assist in forming a strategy to increase your domain's competitiveness.
Conclusion: SEO is the Long Game
You have probably heard this before regarding the planning of your digital strategy: SEO is the long game and it's more than just a (metaphorical) condiment sprinkled across your website. Building a web presence takes time and concerted effort. Domain authority metrics exist to help provide the best matched and most reliable content available to answer a search query. It also puts the onus on domain owners to use best practices when administering and growing their site's presence by using both quantitative and qualitative measures. While there are more factors considered for improving SERP rank, regularly reviewing the domain authority and keyword rankings of both your domain and your nearest competitors will assist your digital marketing team in prioritizing onsite and offsite SEO tasks.
***
B2Z Insurance is a new small business insurance company that provides coverage for on-the-go business owners: simple explanations, easy application, digital quotes, and mobile claims. Stephanie N. Blahut is a seasoned digital marketing professional whose experience spans the insurance, publishing, and software industries. As B2Z's CMO, she leads their digital-first customer acquisition and marketing strategy. Prior to B2Z, she led digital marketing for Figo Pet Insurance. For the past seven years, she has collaborated with the team at Straight North to successfully implement search engine optimization strategies within the insurance space.