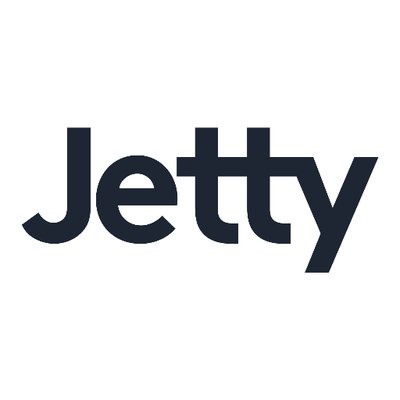 Jetty Renters Insurance Goes Big and Goes Home With Renters In 29 States, Adding New York, Texas and Others
Expansion makes Jetty Renters Insurance available to 70% of total U.S. renter population
Additional new states include: Kentucky, Montana, Nebraska, New Mexico, Ohio, Oklahoma, South Carolina, South Dakota, and West Virginia
NEW YORK, NEW YORK, OCTOBER 25, 2017 — Jetty, the financial services company that designs products and solutions to help people reach their goals faster by removing obstacles and risks, today announced the Jetty Renters Insurance product is available in 29 states1, with the addition of New York, Texas, Kentucky, Montana, Nebraska, New Mexico, Ohio, Oklahoma, South Carolina, South Dakota, and West Virginia. Jetty "Quick Quote", the Company's unique "one question, one quote" feature also launched, giving busy renters the ability to obtain a comprehensive, competitively-priced renters insurance policy in response to a single question, "What's your address?"
Jetty Co-Founder and CEO Michael Rudoy said, "Our novel combination of products—Jetty Renters Insurance, Jetty Passport Deposit, and Jetty Passport Lease—were created as an all-encompassing solution to the entire problem set of the home rental process. Along with the recently deployed "Quick Quote," —as far as we know, the fastest and only option to generate an immediately purchasable policy from a single piece of information— Jetty now empowers the majority of the total U.S. renter population with the lightning-fast ability to obtain a competitively-priced renters insurance policy, saving time, money, and giving people freedom from worry."
Jetty Co-Founder and President Luke Cohler said, "Jetty also wants to empower landlords to become technologically-sophisticated organizations overnight, and we've designed our digital solution as a better way to increase net operating income by reducing vacancies, lowering operational costs, and sharing economics. We work with both urban and suburban property managers whose properties consist of hundreds of thousands of units nationwide. Their consistent feedback is that the Jetty products and ease of tech integration quickly prove their value by turning areas traditionally seen as cost centers into profit centers."
Jetty Products
Jetty Renters Insurance
Jetty Renters Insurance is tailored to modern risks and realities, automatically including personalized coverage for the items we think have particular value for modern renters. For example, every basic Jetty Renters Insurance package includes unique add-ons—such as protection against bed bugs2 or risks that can occur from acting as an Airbnb host. Busy renters have the opportunity to immediately purchase the basic Basic Renters Insurance policy generated by entering their new address; they also have ample opportunity to explore, amend, save, and share a Jetty policy with potential roommates prior to purchase.
Jetty Passport Deposit
Expensive security deposits are a common and often overwhelming obstacle for renters. Now thousands of tenants nationwide have the unique opportunity to fulfill a landlord's security deposit requirement with the Jetty Passport Deposit service. A prospective tenant pays a single, one-time fee to Jetty amounting to a small fraction (17.5%) of the total security deposit amount, resulting in instant savings that can be applied elsewhere.
Jetty Passport Lease
Jetty Passport Lease allows consumers to replace the requirement of finding an individual guarantor with an institution, quickly meeting an increasingly-common landlord obligation and giving tenants peace of mind around overcoming an often difficult obstacle. This has proven to be a useful product for renters of many stripes, from expatriates, to students, to the self-employed.
ABOUT JETTY
Jetty is a financial services company that designs products and solutions that help people reach their goals faster by removing obstacles and risks. Currently, Jetty focuses on solving the problem of renting a home through a novel offering of financial services and insurance products that solve major headaches for consumers and landlords. Offered in combination or à la carte and accessible over any digital device, Jetty products are widely available across the United States; the Company aims to release its offering nationwide by the end of 2017. Ready to Jetty? Visit us at www.jetty.com.
Issuance of coverage is subject to underwriting review and approval. Please see a copy of the policy for the full terms, conditions and exclusions. Certain products may not be available in all states. Policy obligations are the sole responsibility of the issuing insurance company.
Jetty Insurance Agency LLC (Jetty) is an insurance agency licensed to sell property-casualty insurance products. Jetty receives compensation from insurance companies for such sales. Refer to jetty.com/legal for additional information.
1 All states in which Jetty Renters Insurance is available: Alabama, Arizona, Arkansas, California, Colorado, Georgia, Illinois, Iowa, Kansas, Kentucky, Maryland, Montana, Nebraska, Nevada, New Jersey, New Mexico, New York, Ohio, Oklahoma, Oregon, Pennsylvania, South Carolina, South Dakota, Tennessee, Texas, Utah, Washington, D.C., West Virginia, and Wisconsin
2 Availability of bedbug endorsement pending in New York.