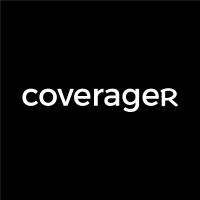 Majesco Rating in Cloud to be Implemented by New York Life to Offer Real-time Rate Display Across Group Online Application Portals
Majesco, a global provider of core insurance software, consulting and services for insurance business transformation, today announced that New York Life implemented Majesco Rating, for their Group Membership Association Division (GMAD).  New York Life Insurance Company is a mutually owned Fortune 100 company and one of the largest life insurers in the world. The Group Membership Association Division is a unit dedicated to serving the insurance needs of over 600 membership groups across North America.
This selection and implementation in the cloud will enable their group business to:
Centralize and manage their group premium rates for multiple groups within a single system, allowing greater agility and efficiency for their business processes
Empower their actuaries to become more self-directed and implement rates for online applications across multiple groups more accurately and consistently, enhancing the customer experience
Enable speed to market with a rapid initial deployment in less than three months, and dramatically reducing time required for ongoing rating updates, additions and changes from weeks to days
Facilitate electronic payments and straight through processing for new business, innovating the new business process and significantly enhancing the customer experience
"Our goal is to deliver best-in-class service and tools within our industry. By personalizing the user experience with clearly displayed benefits, features and pricing, we are growing the building blocks which provide a strong pathway for customers to become well informed and to help make the best decisions for themselves and their families. ," said Scott Berlin, Senior Vice President, at New York Life.
This is one of the first implementations of a cloud-based rating solution for life and group insurers. The solution was implemented in less than three months. It augments New York Life GMAD's implementation of Majesco DigitalConnect platform, which enabled the carrier to implement 33 unique portals for its affinity group customers in just four months.
"This is a logical next step for the life and group insurance market," stated Tom Scales, Research Director of Celent's Americas Life and Health Insurance practice.  "The changes in the group market, both health insurance and voluntary benefits, is pushing insurers to rethink their operational and business models, particularly their ability to react quickly.  The implementation of a separate rating engine, particularly in the cloud, offers insurers great value in this competitive market."
EVP for Majesco's L&A and Group Business Chad Hersh added, "Customer expectations in today's market demand real-time rating to facilitate customer purchases.  This requires capabilities that rate, quote and fulfill insurance online and the ability to rapidly deploy new or updated rates based on market dynamics.  The deployment of rating in the cloud for group enrollment will help this insurer compete in a fast-changing group market.  We are excited about this innovative implementation that raises the bar on agility and speed to market within the industry."
Majesco Policy for L&A and Group supports individual and group benefit products including true group, voluntary benefits, and worksite on a single instance of a single platform.  Majesco Rating leverages Majesco insurance Content Manager, the product and business rules configurator.    Majesco Insurance Content Manager is powered by PRASE, the product rules and scripting engine.
The Majesco DigitalConnect platform is designed to enable personalization of the portal and mobile solutions based on the unique customer journeys and personas defined by each insurer to fulfill their unique and multi-channel distribution and customer experience needs.   Majesco DigitalConnect is pre-integrated with Majesco's core solutions and a broad partner ecosystem, offering insurers a single platform to support their digital strategy.   With an open architecture that provides capabilities to integrate with other core solutions and an extensive partner ecosystem that integrates content, channels and technology, Majesco DigitalConnect is one of the industry's most innovative digital platforms.
About Majesco
Insurance business transformation is a journey of change and revitalization, a renaissance of insurance.  Approximately 150 insurance companies worldwide in P&C, L&A and Group/ Employee Benefits are transforming their businesses with Majesco's solutions.  Our market leading software, consulting and services uniquely underpin the entire insurance value chain and are designed to empower insurers with the agility, innovation and speed needed to meet their transformation opportunities.  Majesco's solutions include policy management, new business / underwriting, rating, billing, claims management, distribution management, BI/ analytics, predictive modeling, digital platform with mobile and portal, testing services, cloud services, bureau and content services, transformation services, consulting services and more.
For more details on Majesco, please visit www.majesco.com.
Get Coverager to your inbox
A really good email covering top news.