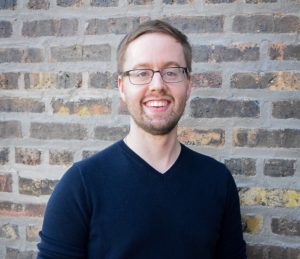 Obie Earns Spot on Inc 5000

Chicago-based insurtech ranked 9th overall in the insurance category and 35th overall in Chicago for fastest growing private companies.
The Inc 5000 list is well known for featuring up and coming private companies across the country. With strict standards to earn a spot on the list, it's an incredible honor and achievement for any company that finds they've made the list.
Obie, an industry-pioneer in the insurance and proptech space, earned a spot on the 2022 Inc 5000 list at the 685th spot. 
Obie is an insurtech company focused on bringing speed and transparency to real estate investors during the process of obtaining insurance. Obie has identified several strategic ways to do this which has helped the company catapult itself to being a leader in insurance.
Embedded Insurance with Strategic Partners
The proptech and fintech industries have exploded in recent years. As part of the growth for many successful startups, this includes integrating technology with other industry leaders. Companies such as Roofstock, Stessa, Fund that Flip, Bungalow, Flock Homes, and Doorvest, have selected Obie as their premier insurance partner. 
By enabling partners to feature an embedded insurance experience, their customers can get a quote and instantly bind on properties that are one to four units in size. This dramatically reduces the time spent waiting on insurance quotes, creates better communication between the platform and its customers, and removes unnecessary friction for the end user. 
Ultimately, embedded insurance for proptech and fintech companies has never been easier with Obie. If your company is considering adding an insurance option, reach out to our partnerships team today to see how we can add more value to your platform. 
Better Technology for Insurance Brokers
On the cusp of launching to agents nationwide, Obie is beta-testing with select agent partners. With limited technification of the greater insurance industry over past years, many insurance brokers have been trapped in antiquated processes with limited ability to provide quotes to clients quickly. 
Independent brokers will soon benefit from the proprietary technology Obie uses on its website, and with proptech and fintech partners. This is a unique advantage that represents a significant opportunity for brokers to add additional business volume to their book of business with both existing and new clients.
For independent brokers or brokerages looking to leverage the Obie technology, complete this form to learn more.
Direct to Consumer and Branding
The Obie team has been working diligently to connect with, learn from, and directly serve real estate investors in all 50 states, including Washington DC over the last few years. This is clearly demonstrated by the growth of the number of employees in 2022 alone. Obie has grown from 14 employees to 68 employees within the last two years. The growth hasn't stopped though and Obie is currently hiring for a range of positions. Check out the Obie careers page for more info on available opportunities. 
Of course, it's impossible to talk about Obie's growth without mentioning customers. Obie maintains a 4.7 star rating on Google—an industry high rating. Reviews from Obie customers include statements such as, "Unbeatable price and user experience!" and "The overall service was great and I went ahead and signed up another policy with them due to the experience. Definitely recommend Obie for all your insurance needs."
Obie has raised $13.7M in venture capital from firms such as Battery Capital, Thomvest Ventures, MetaProp, and Second Century Ventures and is a Y-Combinator alum. 
It's a significant honor to make Inc. Magazine's list of 5,000 Fastest Growing Companies in America. As individual real estate investors continue to take market share as owners in the one to four unit category, paired with a true omni-channel distribution strategy, and industry leading tech, Obie is poised for continued growth and success. It's an exciting time for the company, our partners, and our customers.