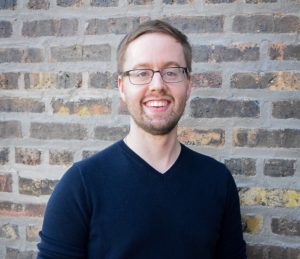 Obie Partners With Here to Provide Insurance Support in the Short-Term Rental Space
Obie and Here have partnered to enable real estate investors to more easily expand their portfolios into the vacation rental market. 
Why has Obie teamed up with Here?
Obie believes that partnership is key to further simplifying the insurance process for landlords and real estate investors. Partnership with Here is a perfect compliment to this goal, as their mission is to make investing in short-term rentals approachable and attainable for all. By partnering together, Obie is able to insure properties with Here more quickly and efficiently. This ultimately leads to better customer experience for Here customers. 
"Insurance should be simple and transparent for investors. By integrating with Here, a platform working to reduce the barriers to entry in real estate investing through fractional ownership in the vacation rental market, we are shaping the future of real estate investing, creating a future where processes are transparent and attainable for all." —Aaron Letzeiser Obie, Co-Founder
Who is Here?
Here is a fintech company that has increased accessibility to the short-term rental space. With Here's first-of-its-kind marketplace, accredited and non-accredited investors are both able to purchase shares of luxury homes and vacation rentals. Investors can expect high yield from the high cash-flow vacation market, while remaining fully passive through fractional ownership. This means lower cost of entry and less time spent managing investments, while still retaining the benefits of direct property ownership, such as depreciation and expense write-offs. 
By removing many barriers to entry in the short term rental space, Here is empowering all people to step into real estate investing. They are also increasing agility for current investors, allowing them to easily diversify portfolios and expand into the $1.8 trillion short-term rental market.
How Does Here work?
Here makes investing easy with their 3-step process. Simply browse their online marketplace to select the SEC securitized properties you want to invest in, fund, and then relax. 
Here makes relaxing after you fund your investment especially easy. Their team takes care of all operational responsibilities, including insuring each property through Obie, while you get transferred your returns from the property while also retaining the tax benefits of property ownership.
Partner with Obie
Obie is providing support and ease to companies with a focus in tech-forward real estate solutions through partnership opportunities. To learn more about how to reduce friction in the process of insuring your assets through partnership with Obie, click here.