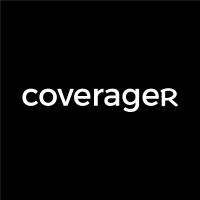 Trellis raises $10 million
Trellis has raised $10 million in Series A funding led by QED Investors with participation from existing investors NYCA Partners and General Catalyst.
Launched in 2020, Trellis provides "digital solutions that help consumers get the most value from their car and home insurance." According to a figure shared in the press release, 75% of consumers shop online for car insurance but only 20% end up buying a policy online. Trellis is "solving this problem" by developing a way for consumers to access and compare their existing coverage in order to make "smarter and more confident decisions online."
The process starts by having a shopper select their current insurer and enter their credentials so that Trellis can access the policy information. Here's the Trellis flow via Savvy, its consumer-facing brand.
After Trellis retrieves the policy information (monthly premium, car, address, etc.), it features the price the shopper currently pays along with several companies for comparing other quotes.
This is where the "simpler, smarter insurance" Trellis claims to offer gets complicated and smartless. After selecting offers by Pretected, a lead-gen site owned by Kissterra, a marketing firm headquartered in Tel Aviv, some of the policy info has been autofilled properly while some hasn't.
After the process, Pretected features two options: Allstate and State Farm, redirecting you to their sites to start the process all over again. As you can see, Allstate was able to retrieve my personal info but not my car info. Shortly after I received an email from Savvy.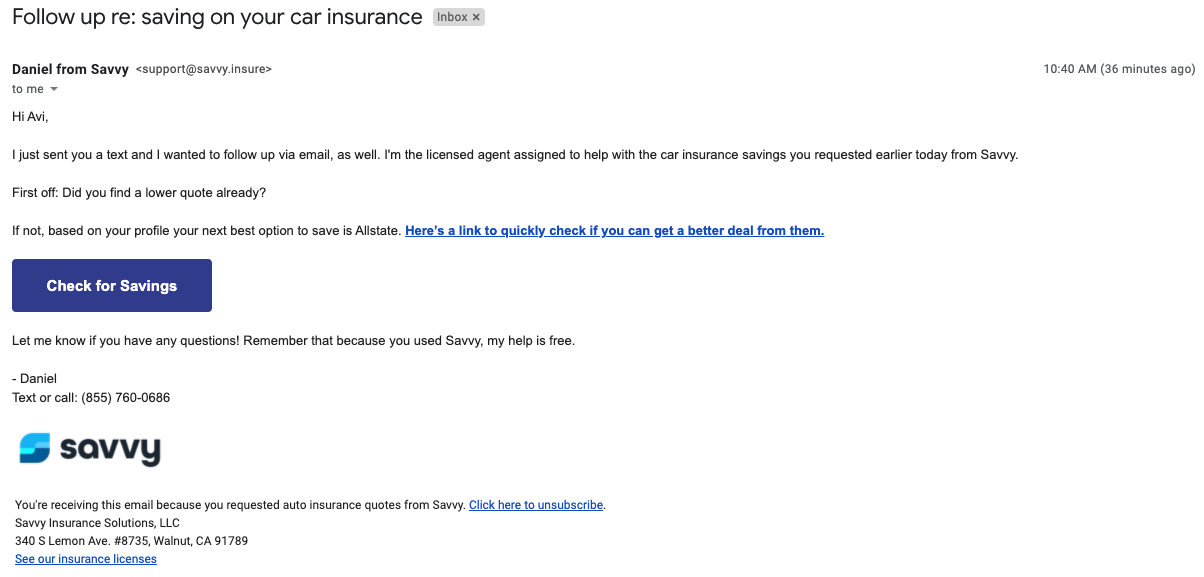 So, I decided to go with their Allstate recommendation and complete the process. Here's the flow.
At the end of this traditional process, Allstate's rate was $310/mo while I pay $138/mo with GEICO. And I thought tech folks were good at math.
Trellis claims to have already helped more than one million consumers compare new quotes to their existing coverage and it now counts direct or indirect relationships with nine of the largest ten car insurers in the country – "enabling more and better choices than competing insurtech platforms."
Today, Savvy has been integrated into seven of the Top 50 mobile finance apps, including Truebill and Albert. Later this year, Savvy will be extended with support for home, renters, and life insurance.
"Consumers deserve financial services that work together in concert to make life simpler and easier, and insurance needs to be part of that equation. Nothing gets us more excited than bringing our best-in-class consumer experiences to the brands and apps that people already trust and use to manage their financial lives." – founder and CEO, Daniel Demetri.
Demetri previously cofounded States Title, the title insurance technology company that recently rebranded as Doma and announced a merger with a SPAC.
"Trellis has made incredible progress in removing friction from the insurance-buying experience. We are moving toward a world where you will be able to seamlessly switch insurance providers, and Trellis' technology is enabling these new customer journeys. Daniel and his team are executing their vision flawlessly, demystifying the process and saving people money at the same time." – Matt Burton, a partner at QED Investors.
"Consumer-facing franchises are eager to help their customers make good financial decisions and are jumping at the opportunity to help them choose the insurance policy that is right for them. The demand for Trellis' product is clear – Trellis has grown from zero to tens of millions of dollars in revenue in less than a year, and we're thrilled to partner with them to further accelerate their phenomenal growth." – Laura Bock, principal at QED.
Bottom Line: A broken process/promise.
Get Coverager to your inbox
A really good email covering top news.