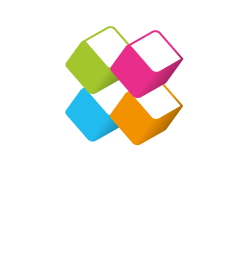 7 Key industry perspectives in the fight against insurance fraud
Before the chaos of 2020 set in, we kicked off the beginning of the new year in FRISS style with a great party to celebrate. It was full of joy and resounding excitement about what was sure to be an epic year. You already know how that turned out. As hectic as the year was, 2020 brought to light important work that needed to be done in the insurance industry and the importance of accomplishing that work quicker than planned.
With the beginning of 2021 upon us, I've found myself going through key industry perspectives for this upcoming year.
Digital transformation is a given
First, let's discuss digital transformation. Having worked in this insurance ecosystem for more than two decades now, I can confidently say that digital transformation is no longer just a trend.
Covid-19 urged insurance companies to reinvent their ways of working. They found it essential to speed up digital processes to stay relevant and maintain customer satisfaction. According to a Gartner study of industry CIOs, Artificial Intelligence (36%), Data Analytics (21%) and Customer Experience (20%) will be the game changers for this year.
Most agree the customer should be at the center of everything an insurer does, and Aite Research reiterates that in one of their recent blogs. This goes hand-in-hand with digital transformation.  Senior analyst Stuart Rose notes that enhancing operations efficiency and making artificial intelligence more effective are key themes for 2021. Along with this, he acknowledges the importance of strengthening risk management, too.
In their 2021 insurance industry outlook, Deloitte also states that advanced data analytics and artificial intelligence are priorities for them this year. They write that insurance companies should actively start automating processes in underwriting and claims where possible.
Preventing insurance fraud with automated solutions
Next, it's important to discuss how this will actually be implemented, and there is one major concern. When increasing automation through digital processes, insurance companies open the door to fraud. And unfortunately, as almost 500 insurance professionals noted in our 2020 Insurance Fraud Report, about 18% of all incoming claims contain an element of fraud. The Carpenters group believes this is expected to rise even further in the future as a result of the pandemic.
So how do we combat this? As indicated by Guidewire's Laura Drabik, fraud detection should be fast and frictionless. She explains this in-depth in her 2021 predictions blog. Utilizing solutions that protect both the underwriting and claims processes is vital to a safe digital transformation. This can combine screening incoming policy requests, renewals and claims automatically. It also includes having the capability to flag suspicious claims immediately for further investigation. And, while these fraud analytics solutions are running in the background, insurers can confidently implement straight-through processing to create outstanding customer service. This "safe digital transformation" is designed to create a better experience for the vast majority of clients, the honest ones, while simultaneously maintaining control over processes.
Let's make sure insurance stays a beautiful thing
Finally, according to Matthew Smith of the Coalition Against Insurance Fraud, we can only stay ahead of fraud through bold and innovative leadership. All of the trends described here point towards an even more digital future. Let's leverage the momentum of this digital transformation and unite to make the worst epidemic in the insurance industry – fraud – a thing of the past. After all, we all believe… Insurance is a beautiful thing!
About the author

Christian van Leeuwen is the CTO and Co-Founder of FRISS. His motto: "innovation is key to the continuing success of any organization." He can proudly calls himself the creator of the FRISS product and he has been leading the Product Development & Operations since day one. His background of 20+ years lies in artificial intelligence, machine learning, rule based systems, fraud and risk management, IT development & services, insurance and knowledge management at Bolesian, CapGemini and Mobilee Consulting.
About FRISS
FRISS is 100% focused on automated fraud and risk detection for P&C insurance companies worldwide. Their AI-powered detection solutions for underwriting, claims and SIU helps 175+ insurers grow their business. FRISS detects fraud, mitigates risks and supports digital transformation. Insurers go live within 4 months, realize up to 10 times ROI and 80% increase in straight through processing of policy application and claims. FRISS solutions help lower loss ratios, enable profitable portfolio growth, and improve the customer experience. For more information, please visit www.friss.com.