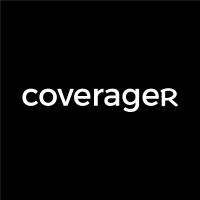 PitPat offers customers free FirstVet video appointments
FirstVet , a startup that provides pet-owners with on-demand video consultations with local, qualified veterinarians, announced its partnership with PitPat , the UK's dog activity monitor which also offers pet-focused perks and rewards through its Life plan.
PitPat Life plan members will be able to book free video vet appointments via their mobile devices as part of the set of benefits they receive for their £4 per month subscription, allowing them to receive expert advice from the comfort of their own home. All customers on the PitPat Life plan will see FirstVet appear on the perks portal as one of the many perks already included. Additional rewards, such as dog grooming products, discounted holidays, and apparel, can be redeemed by earning points which are accumulated through healthy behaviours, such as hitting daily goals or keeping track of their dog's weight.
Using the FirstVet app, PitPat Life plan customers can have their pets examined by vets remotely, with it not always being necessary to take an animal into a veterinary clinic. Given the continued restrictions brought about by COVID-19, the ability to receive on-demand video vet appointments is more important than ever, as many pet owners may not be able to, or indeed feel comfortable with, visiting their local veterinary clinic in-person.
"We are thrilled to be able to offer our services to the dedicated PitPat community. We are extremely passionate about keeping pets happy and healthy, so this partnership is a logical step towards providing PitPat's community of dog owners with access to professional and reliable pet care." – David Prien, FirstVet CEO & co-founder.
"PitPat Life members will be delighted with this valuable addition to the dog wellness plan that PitPat already offers. FirstVet provides the perfect way for dog owners to act quickly on the information that PitPat provides." – Andrew Nowell, PitPat CEO & co-founder.
A FirstVet account can be set up easily on the FirstVet app, available for free on iOS and Android, enabling users to access the video appointment service as often as is required without incurring FirstVet's standard consultation costs. There are currently over 200 veterinarians on the FirstVet platform.
Get Coverager to your inbox
A really good email covering top news.