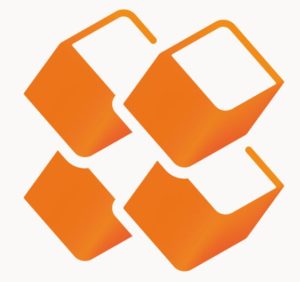 Unique partnership between Rabobank and FRISS untaps the value of IBAN-Name Check for insurers to reduce fraud
Insurance companies can now also use the IBAN-Name Check, an innovative service that checks whether the name and the IBAN number match. To this end, Rabobank SurePay has entered into a cooperation agreement with FRISS, the worldwide provider of fraud and risk solutions for the P&C insurance industry.
"The IBAN-Name Check allows insurers to check bank details before they pay out a claim for damages", says Marcel Rienties, co-founder of Rabobank SurePay. "This gives them a means to further improve the verification of payments". Rienties is delighted with the cooperation with FRISS, which specializes in preventing and detecting fraud in the insurance industry.
FRISS has developed a leading platform for this that, on the basis of Artificial Intelligence (AI), provides risk scores for each incoming policy application or claim. The platform is now being used by numerous insurance companies around the world. Via the software platform of FRISS, insurers can add the IBAN-Name Check as an extra verification step.
"Thanks to linking SurePay to the acceptance and claims process of insurers, FRISS is now able to identify payment fraud at IBAN level", says Philip van Waning, Data Partner Manager at FRISS. "The check is completely automated and saves the insurer a lot of time. It also prevents money from being paid out in fraudulent cases. IBAN-Name Check links up seamlessly with FRISS's mission to support honest insurance".
The IBAN-Name Check has been developed by SurePay, a corporate start-up of Rabobank. The system provides a notification when the IBAN and name do not match the details of the bank or if a bank account has been cancelled. Since Rabobank introduced the check in the autumn of 2017, the number of incorrect transfers has been halved. Invoice fraud at Rabobank has been reduced by 70%. A month ago, ING, SNS, ASN and Regiobank also introduced the IBAN-Name Check.
The collaboration with FRISS is an example of how technological innovations in the banking sector can help the insurance industry.  The IBAN-Name Check allows insurers to get an even better picture of their payment transactions in order to prevent fraud.
About FRISS
FRISS has a 100% focus on automated fraud and risk detection for P&C insurance companies worldwide. The AI-powered detection solutions for underwriting, claims and SIU has helped 150+ insurers to grow their business. FRISS detects fraud, mitigates risks and supports digital transformation. Insurers go live within 6 months, with fixed price projects, and realize an ROI within 12 months. The FRISS solutions help to lower the loss ratio, enable profitable portfolio growth, and improve the customer experience. www.friss.com @FRISS_com
Press contact
Ruud van Gerwen
FRISS Marketing
+31307670352
Ingrid van Roosmalen
SurePay Marketing
+31651564286
ingrid@surepay.nl