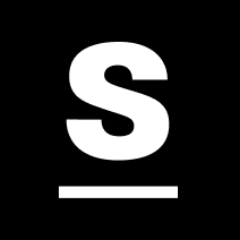 Navigating UBI success: 5 important points insurers should consider
The Usage-Based Insurance (UBI) program is a way of setting insurance costs based on how well someone drives, using technology to collect and analyze relevant driving data. When launching a UBI program, an auto insurer needs to make several decisions to ensure its success. These decisions can significantly impact the success and effectiveness of the program. As an industry leader, Sentiance knows how important these choices are for making such endeavors successful.
In this blog post, we discuss 5 points we believe insurers should consider when introducing new UBI programs. We'll also draw on our experience and the successful approaches our clients have used.
1. Select the perfect data collection technology.
When launching the new UBI program, the insurance company needs to choose the right telematics technology for data collection. A possible option includes plug-in devices that connect to the vehicle's OBD-II port. Another option is mobile applications that utilize the phone's GPS and accelerometer. Even though each device has its pros and cons, we learned from our clients that opting for a mobile-first solution has proven to be a strategic choice for several reasons. 
It expedites time-to-market, reduces costs, simplifies implementation, and enables rapid scalability to a wider customer base. It also appeals to younger generations with a "try before you buy" approach, and assists in detecting phone handling while driving. This approach ensures accuracy, reliability, and user-friendliness for policyholders.
2. Gather data & score driving behaviors.
Insurers must decide which driving metrics will be used to assess the policyholder's risk profile. Some common metrics include distance driven, speed, acceleration, braking behavior, turning, and time of day. The selected metrics should be relevant for determining driving behaviors that align with safe driving practices and lower insurance risk. 
It's important to note that the selection of driving metrics and the corresponding weights may differ from country to country. Our clients, empowered by our solution, can tailor their scoring algorithms to account for unique risk factors present in their home countries.
By adopting a scoring methodology that reflects regional driving patterns and risk variables, insurers can establish a fair system that encourages and rewards safer driving behaviors.
This feedback-focused method not only benefits policyholders but also improves the overall success of the UBI program.
3. Prioritize data privacy and security.
Privacy concerns are significant when implementing UBI programs, due to the collection of sensitive data from policyholders. The insurer must establish clear privacy policies, ensuring that the data is collected and used only for insurance purposes. Additionally, robust data security measures must be implemented to protect the data from unauthorized access and breaches. Sentiance deeply understands the importance of data privacy and is fully compliant with GDPR regulations.
4. Design reward-incentive structures.
To encourage policyholders to participate in the UBI program, the insurer needs to determine the incentive structure. This could include potential discounts, rewards based on good driving, discounts for younger drivers, driving challenges and contests among others. The incentives should be attractive enough to motivate participation without compromising the financial viability of the insurance program.
In our experience at Sentiance, we've witnessed our clients successfully implement a range of compelling incentive structures for their UBI programs. For example, Marshmallow's Drive Safe Get Reward program rewards the policyholder with discounted prices based on good driving scores and driving levels. Another example is Just Insure's flexible rates policy which rewards safer drivers with lower prices.
5. Master effective communication strategies.
Clear and transparent communication is pivotal for any successful UBI program. Our clients have employed various communication channels to inform policyholders about UBI's benefits, data collection methods, and premium adjustments. An example can be educating and engaging users on certain topics with in-app communication campaigns.
By addressing these five points related to telematics, insurers can confidently launch their UBI programs. Implementing telematics improves risk assessment and promotes safer driving among policyholders. This benefits both insurers and the insured.
As part of the Customer Success team, we ensure that these decisions—fueled by knowledge, innovation, and a dedication to your success—will lay the groundwork for a transformative UBI program that benefits all stakeholders. Together, we're shaping the future of insurance in a way that truly matters. Reach out if you want to learn more.