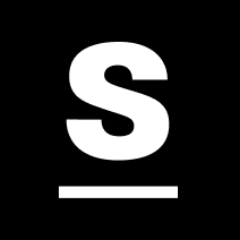 Sentiance Announces Strategic Partnership with Bang Jamin, Revolutionizing Vehicle Insurance in Indonesia
[Antwerp/Jakarta] – Sentiance, a leading provider of artificial intelligence and behavioral intelligence solutions, is thrilled to announce its strategic partnership with Bang Jamin, an Indonesia-based vehicle insurance startup. This collaboration marks a significant milestone in the quest to provide easy and accessible motor vehicle insurance to the wider community.
Bang Jamin, known for its innovative android application and IoS named Sahabat Bang Jamin, has revolutionized the insurance landscape in Indonesia. By offering a user-friendly platform, Bang Jamin ensures that individuals from all walks of life can effortlessly obtain motor vehicle insurance coverage. Founded by industry experts with a remarkable combined experience of over 50 years, and backed by the top fintech investors in Indonesia, Bang Jamin is on a mission to establish financial safety for every Indonesian.
With its wide range of products available at affordable and reasonable prices, Bang Jamin caters to customers from diverse industries, including fleet operators and taxi companies. This strategic partnership with Sentiance further strengthens Bang Jamin's commitment to providing personalized and tailored insurance solutions that meet individual needs.
Sentiance brings its expertise in artificial intelligence and behavioral intelligence to the table, leveraging cutting-edge technology to enhance Bang Jamin's product offerings. By analyzing vast amounts of data and deriving valuable insights, Sentiance empowers Bang Jamin to develop innovative products and services that cater to the unique requirements of each customer.
"We are excited about our partnership with Bang Jamin," said Brian Wong, VP Sales APAC at Sentiance. "Together, we aim to revolutionize the vehicle insurance landscape in Indonesia by leveraging advanced technologies and delivering personalized solutions that resonate with our customers. This collaboration aligns perfectly with our shared vision of making insurance accessible and secure for all."
Quoted by Indra Baruna, Founder and CEO of Bang Jamin, "Through the use of telematics, Bang Jamin is revolutionizing the insurance sector in Indonesia. Our goal is to provide personalized insurance solutions tailored to your unique driving habits, while also guaranteeing fair and accurate pricing. Moreover, we are dedicated to promoting and rewarding behaviors that help lower the risk of accidents"
The strategic partnership between Sentiance and Bang Jamin promises to redefine the future of vehicle insurance in Indonesia. By combining their strengths and expertise, the two companies are well-positioned to introduce groundbreaking solutions and drive positive change within the industry.
About Sentiance
Sentiance is the most complete provider of motion insights. We turn motion sensor data into contextual insights to create impactful, sustainable, personalized, and safer solutions. 
About Bang Jamin
Bang Jamin is a digital insurance platform that provides AI-powered insurance purchase and claims experiences, and all-in-one services. Founded by industry experts with more than 50 years of experience and backed by top fintech investors in Indonesia, we are on a mission to extend financial safety to every Indonesian.